Welcome to my new website and my new blog! 
So I finally got around to doing something with my domain name, you're in it right now! I've actually owned my domain for quite awhile now and its just been sat doing nothing so I thought it was about time to take the plunge into websites and blogs. 
I'm going to be using this blog for a few different things including an in depth look at new products, background to my shop including some of my processes and favourite embroidery stitches and supplies and a look at work in progress items! 
As an introduction I though I would tell you a little bit about my crafting space. The first thing to point out is, its tiny! Like, really small. Its the 3rd bedroom in our house and I can stand in the middle and hold my arms out and reach the side walls! (Hmmmm maybe a photo of that woud of been a good idea).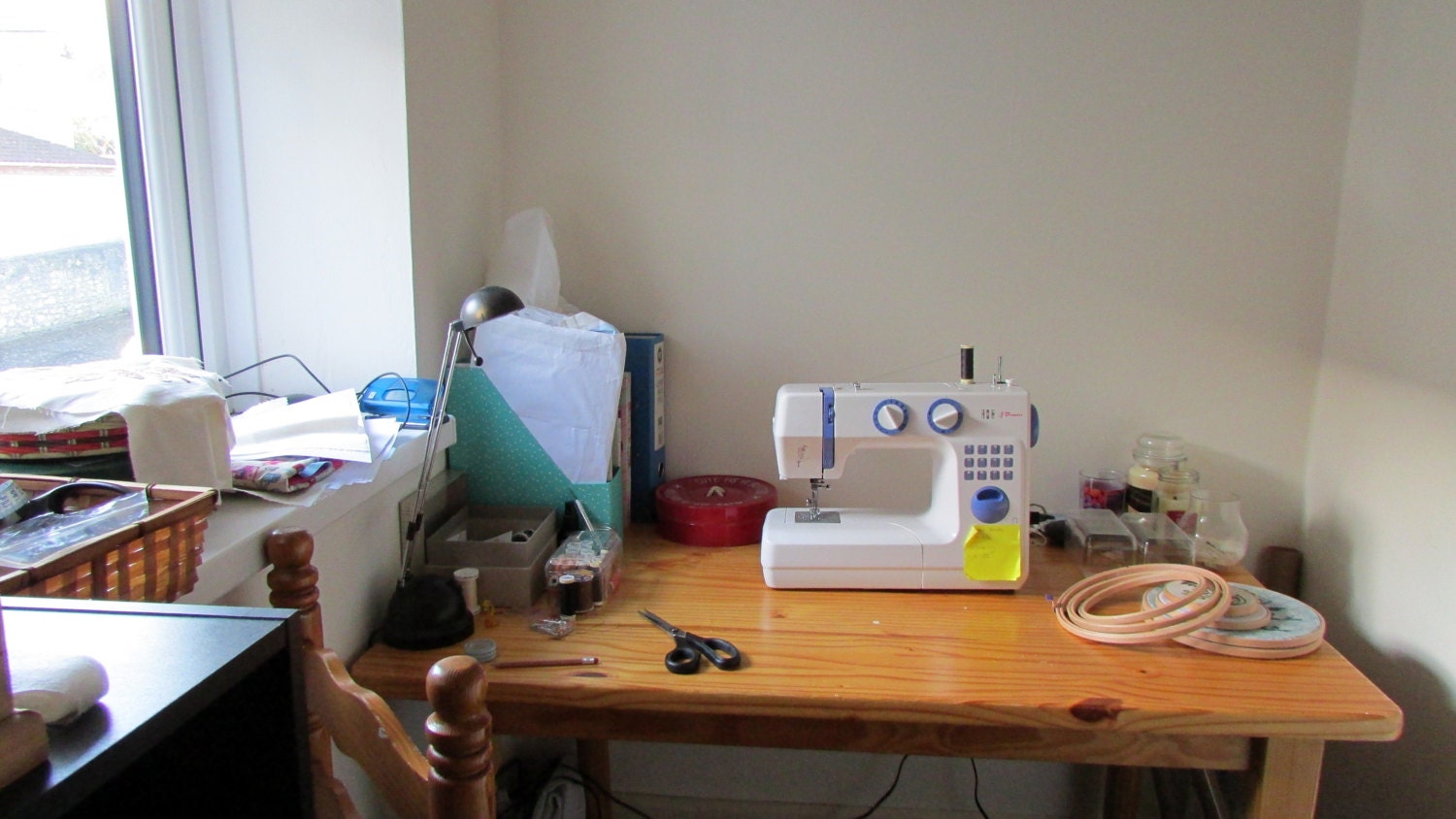 As you can see my table nearly perfectly fits accross the end of the room. It may be tiny but the window lets in lots of light, particularly in the early evening. I do all my machine sewing at my desk on my trusty Bush sewing machine. Its nothing fancy and I think I might upgrade it by the end of this year but it does everything I need.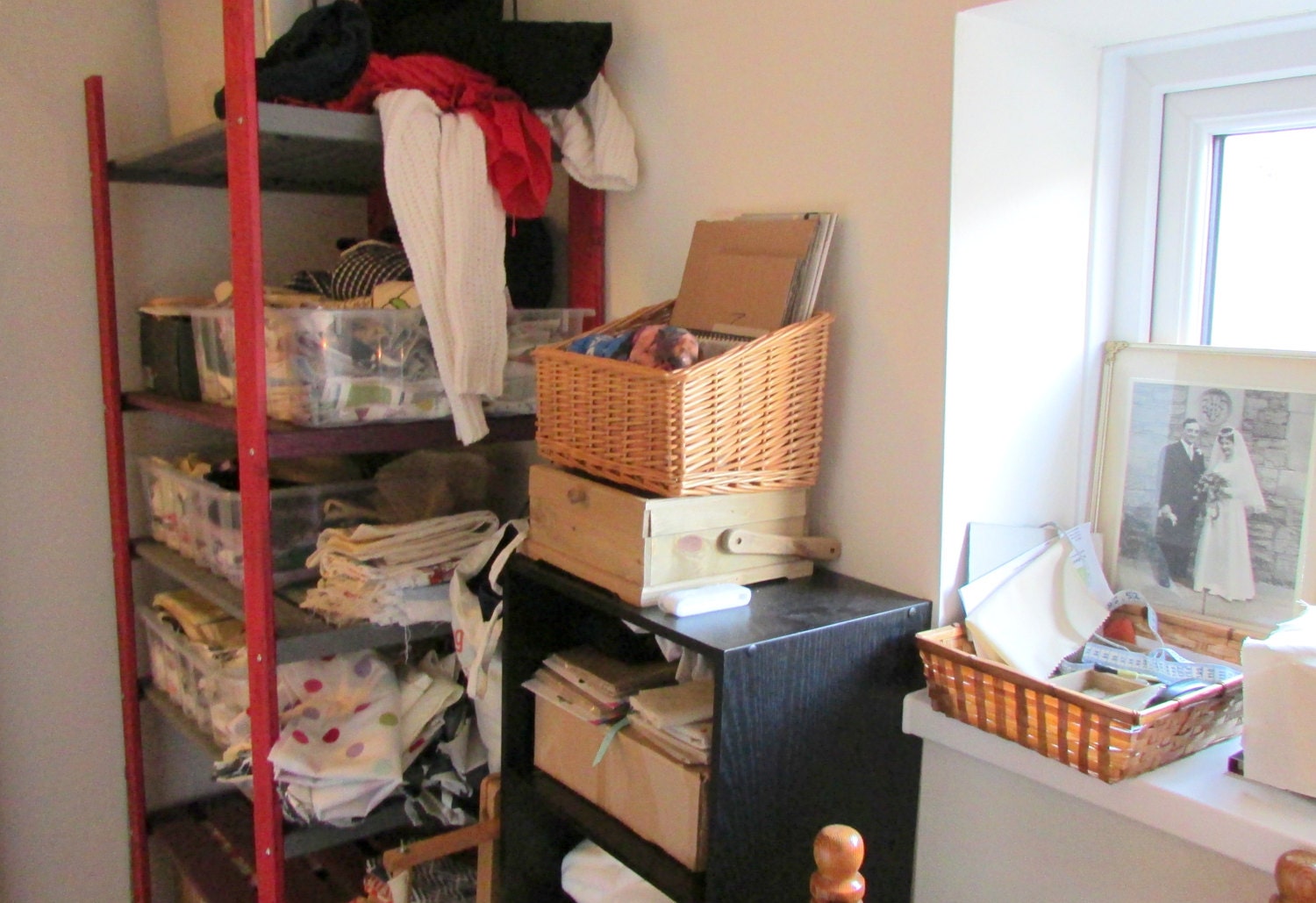 I also have lots of storage in my craft room, very important when you have a fabric habit! I bought some cheap wooden shelves from Ikea and painted them with some leftover paint from other projects to add a bit of colour into the room. These shelves house all my stock and fabric. 
So there you have it, a quick tour of my craft room. I hope you all enjoy seeing behind the scenes of my business :)
Products featured: 
Doodle heart embroidery hoop art       http://bit.ly/2l5loU9
Rustic home sweet home hoop art       http://bit.ly/2jI0UEf
Pear print cushion covers                       http://bit.ly/2kBXL8f
Pink freshwater pearl bracelet               http://bit.ly/2kqGv3k